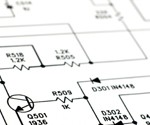 True Power Research is developing a series of articles focusing on basic power conversion knowledge for engineers, manufacturers, students, and interested hobbyists. Planned topics are those that an electronics manufacturer might encounter in the course of dialogue with a power electronics engineer. It is our hope that you will benefit from reading these posts.
Power Supply Tutorial for OEMs
Our current featured article is titled "The Isolated Power Supply". This article covers:
- What is power supply isolation?
- What are the main purposes of power supply isolation?
- What are the methods of power supply isolation?
- What are power supply isolation parasitics?
- How is power supply isolation measured?
The Isolated Power Supply
True Power Research is a power supply consultant providing custom light emitting diode (LED) driver designs. We are skilled in the difficult demands of compact, long life, high temperature environments commonly found with LED applications -- both offline and DC input.
We provide power supply design review services of new and existing designs for original equipment manufacturers. In general, the design review is a critical milestone task in the development of any engineering project and should be accomplished at the completion of the paper design, and prior to beginning any printed circuit board layout, ordering parts (long lead time parts excepted if the schedule is compressed), or beginning any prototype build.
More About Power Electronics Consulting for Design Reviews