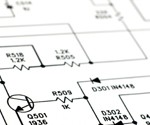 True Power Research is a power electronics consultant and provider of custom power supply designs. Troubleshooting power supplies can be a frustrating experience due to the complexity of their design and their interdependence on the source and the load. Since the power supply is not a perfect black box, the problem must be looked at from a system point of view. The power supply is the matching device between the source and the load, and the match must be thoughtfully designed. This design process should take place along with the load development and not as an afterthought. There are many ways that an intact prototype can fail to perform due to design issues. We have over 20 years of experience designing power electronics and we can help you.
Power Supply Designs provides analytical design reviews and product troubleshooting for existing designs. Capabilities include product bench testing – depending on the test source and test load requirements of the device under test. We can help you with designs that are are performing below requirements.
For your convenience, and as a communication tool, we highly recommend downloading, completing, and returning via email or fax our problem description and application document:
Problem Description and Application.pdf .pdf version
Problem Description and Application.doc .doc version
Please email or fax one of the above versions of the document to us.
email to: Bob@TruePowerResearch.com
fax to:  (815) 717-9380
If you are having power supply problems with your product under development, call us today for help with troubleshooting power supplies.